Earth Day reminds us that we, as individuals, are fortunate to be enjoying the life that Planet Earth affords us at this time. It should also remind us that conditions on our planet in the future will not be as favourable as they are today unless we change our lifestyle.
Some of us have begun to change behaviours and reduce greenhouse gases and use of the planet's resources. Other changes are and will be imposed by government decree. However, all evidence suggests that changes by a few of us and mostly symbolic decrees by governments world-wide, will not be enough to avert us from our current course making Earth a much less habitable place for humans and many other species.
My wife and I often speak of the state of our environment and society and are very concerned, especially for our grandchildren who will be on Earth when the full impacts of global warming will be felt later this century. It is forecast that in contrast to the relative calm, comfort and freedom of the late 20th and early 21st century, they will experience very extreme weather, food security issues, the decline of democracies and freedom, extreme societal strife and economic decline due to actions that continue to create the problem and then our inaction to reverse the problems.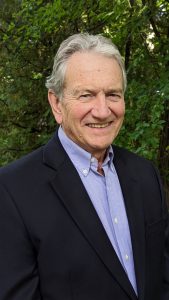 So, let's make Earth Day everyday – It's not like we don't know what actions to take – think of your role as a steward of our Earth and take action to reduce your negative impact on the Earth and help make the Earth whole again. While future adults won't thank us for crea
ting planetary disaster, they will thank us for helping them avoid what is likely to be a very dystopian future.
Stan