Sustainable Orillia Month
2020 will go down in history as a very different and challenging year – due in large part to the worldwide COVID-19 pandemic that challenges us, particularly now as we see infection rates rise again here in the Simcoe-Muskoka Region and across Canada.   Still, we continue to be more fortunate here in Orillia than across many other parts of Canada, and with discipline and perseverance, we can, and will, get through this health crisis over the months to come.
In spite of our focus on the pandemic, the clock on climate change continues to tick. We can't afford to lose time. Even weeks can make a difference in our ability to offset and stop the erosion of our quality of life and environment.
With this in mind, Sustainable Orillia applauds the City of Orillia's recent proclamation of October as 'Sustainable Orillia Month'.  We are proud to collaborate with the City of Orillia to bring a month-long focus on sustainable choices we can all make.
In their proclamation, the City of Orillia confirmed its commitments to:
being more energy-efficient,
reducing greenhouse gases,
reducing waste,
conserving resources, and
educating the community about sustainable living.
They speak to engaging the community and providing individuals, businesses and organizations with knowledge and tools that will enable decisions that will move them towards more short and long-term sustainability.
And that is where the Sustainable Orillia organization plays a key role.  Throughout October we will be producing and promoting information sessions that define, encourage and support sustainable practices through all areas of our community.
Initiatives like the Sustainable Orillia Webinar Series.  To date there are eight webinars scheduled that will bring expertise on-line for everyone to share—and all are free of charge! Details on topics, times and dates are available in this mailer, as well as on the Events page of our website and Facebook page.
Throughout October, we will be underscoring the challenges we collectively face and the actions each of us can take on behalf of our community, our families and—indeed—our planet.   We would like to thank the City of Orillia for their continuing support and partnership.
We encourage you to sign up, log in, and participate in this month-long focus on sustainability.
---
A Message from the President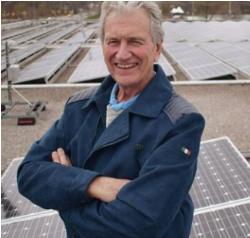 Now into our 7th month of COVID 19 protocols, an end does not appear to be in sight. Ontario numbers are again on the rise, and it is a worry and distraction for us all.
Pandemics are not new to our planet. Humans have experienced several even in recent years – Ebola, Zika, SARS, and now COVID-19. What IS new is that experts now agree that human activity is largely to blame for recent occurrences.
John Vidal, former environment editor of the Guardian Newspaper, states that: "Experts concur that the loss of biodiversity, mainly because of humans, is directly connected to the spread of deadly diseases like COVID-19. The only way to prevent these new diseases from ravaging us is to preserve intact our ecosystems and biodiversity. . . ."
In an article three years before COVID-19 struck, CNN journalist Meera Senthilingam wrote of Seven reasons we're at more risk than ever of a global pandemic (April 10, 2017).  One reason?  Growing human populations and increased urbanization encroaching into new environments.
Scientific American magazine published an article entitled One Root Cause of Pandemics Few People Think About – our seemingly insatiable desire to eat meat (Paul Shapiro, March 24, 2020). This article focused on factory farms and the inherent health danger to humans.
What do these comments have to do with Sustainable Orillia Month? What do they mean for us? How can we be part of the solution?
It turns out we are responsible for pandemics and we can affect the creation and spread of pandemic disease. So what should we all be doing?
We can advocate for the reduction of human encroachment on natural spaces.
We can reduce our impact on the planet by reducing our carbon footprint to combat climate change. Consider an electric car and home energy efficiency.
We can reduce our consumption of meat, especially from factory farms.
We can try daily to reduce our overall impact on our planet's resources and embrace the 4Rs – Reduce, Reuse, Recycle and Rethink.
All of these actions will all go a long way to reducing the risk to our own health and to the health of our families and friends—as well as to the health of the planet.
Sustainable Orillia Month is a time to focus on changes we can all make in the way we live.  COVID-19 has emphasized that change is now a matter of life and death.  Please join us in taking action during October.
Stan Mathewson, President
Sustainable Orillia
Photo: Frank Matys/Torstar
---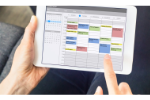 DON'T MISS OUT! Register and mark your calendars for these upcoming Sustainable Orillia virtual events.
Sustainable Orillia is proud to present a series of relevant webinars throughout Sustainable Orillia Month – October 2020.  All of these webinars are offered 'at no charge' and feature experts on a wide range of timely topics.  As we are working our way through the current COVID-19 protocols, we are unable to meet in person – so what better way to stay connected and committed to sustainability than by registering for one, some or all of these virtual workshops.
Video:  Sustainable Orillia Presents "Climate Change in Time of Pandemic
Thu, Oct. 8th 2020 @ 3:00 PM EDT
Tue, Oct. 13th 2020 @ 7:00 PM EDT
Thu, Oct. 15th 2020 @ 3:00 PM EDT
Wed, Oct. 21st 2020 @ 3:00 PM EDT
Wed, Oct. 28th 2020 @ 7:00 PM EDT
Webinars:
Green Chip Investing 
Wed, Oct. 14th 2020 @ 6:00 PM EDT
Everything you want to Know about Electric Vehicles 101
Thu, Oct. 15th 2020 @ 7:00 PM EDT
How Energy Storage can Help Municipalities Achieve their GHG Reduction Goals
Tue, Oct. 20th 2020 @ 2:00 PM EDT
Climate Change & Insurance
Thu, Oct. 22nd 2020 @ 11:00 AM EDT
How using Artificial Intelligence can help Commercial Building Owners Reduce their HVAC Energy Costs
Tue, Oct. 27th 2020 @ 2:00 PM EDT
Installing Your Own Solar Panels
Thu, Oct. 29th 2020 @ 11:00 AM EDT
Understanding the Circular Economy
Thu, Oct. 29th 2020 @ 3:00 PM EDT
All of these webinars will be recorded and available to you throughout the month.  To register go to our Events page and register for each event that interest you individually.   And please check back to our Sustainable Orillia Month page or go to our Facebook Page throughout the month to confirm times and tap into new topics of interest that will become available as part of this series.
Webinars
 Salt & Our Environment
This webinar will be of special interest to people who are concerned about our environment but also want to ensure winter safety.
During this presentation, you will meet:
Bill Thompson, Lake Simcoe Region Conservation Authority
Aisha Chiandet, Severn Sound Environmental Association
Lee Gould, Smart About Salt Council
You can expect to learn about the increasing concentrations of salt in our environment and fresh water, as well as how to use de-icing salt efficiently to reduce environmental harm, yet maintain safety during the icy days ahead.
This event has passed, but can be viewed with the link below.
Join other local people who care about the future of our community for a valuable hour of new and useful information, followed by questions and answers.
Green Chip Investing
In this webinar, you will:
Learn how to align your investment portfolio with your values.
Come to understand the concept of supporting Sustainable Capitalism.
See how Clean Portfolios have outperformed the TSX in the past few years.
Jackie Ramler, MBA, CFP®, RIA, CIM®, FCSI™, FMA
Portfolio Manager – Raymond James Executive Wealth Advisors
Jackie has over 24 years of experience in Financial /Investment Planning, specialized in working with corporate owners and executives and their families to grow, preserve and enjoy their wealth. Offering Responsible Investment strategies that allow her clients to align their values and principles with their portfolio.
How You can Bullfrogpower Your Home and Your Business
In this webinar you will learn how Bullfrog Power helps homes and businesses to get off the grid and ensure energy security while reducing reliance on traditional energy sources.– In 2005, Bullfrog Power emerged on the energy scene with a visionary goal: to transform the electricity landscape in Canada and is now Canada's leading green energy provider. We offer homes and businesses a green energy choice (now for both electricity and natural gas) where previously there wasn't one.   Learn more about how you can help personally in the fight against climate change.
Bullfrog Power
In 2005, Bullfrog Power emerged on the energy scene with a visionary goal: to transform the electricity landscape in Canada. We offered homes and businesses a green choice where previously there wasn't one: energy. Our story has an interesting sub-plot in that we were also one of the very first social enterprises in Canada. Adhering to the highest standards of social and environmental performance, transparency and accountability, social enterprises exist to try and create a better world.
Understanding the Circular Economy
In this webinar, you will learn:
About what a Circular Economy is.
Why it's important and gaining momentum worldwide.
The opportunity for Orillia.
Audrey Bayens
EcoGreen Interactive Marketing owner. Visionary, Curator and Co-collaborator for WeRcircular
Design, data and sustainability are my passion. This is reflected through my innovative projects using data to streamline marketing. I focus on developing Interactive Marketing Projects that focus on sustainability.
This event has passed, but you can view the recording at this link: https://my.demio.com/recording/P19JVojV
Climate Change & Insurance
In this webinar:
You will learn how climate change is impacting the insurance sector dramatically as record weather events are now more common.
The presenter will explore questions such as: How much longer will we be able to get insurance? What will and will not be insurable? At what cost?
You will learn what you can do to mitigate some of the effects weather is having on your property?
This webinar is equally relevant to personal property and commercial property holders.
Danielle Tisi, B.S.Sc., LL.B.
President, McLean & Dickey Ltd.
Danielle Tisi is the Principal Broker, President and one of the owners of McLean & Dickey Ltd, an Orillia based insurance broker in operation for over 90 years. Danielle started her career as an insurance broker first in Waterloo and then in Ottawa, while she completed her University studies at the University of Ottawa, first obtaining her bachelor in Social Science and then in Law. In February 2006, Danielle joined McLean & Dickey insurance and relocated herself and her family to Orillia.
How using Artificial Intelligence can help Commercial Building Owners Reduce their HVAC Energy Costs
In this webinar, you will learn about:
Managing energy costs from HVAC systems.
Helping to keep energy costs/consumption low in vacant buildings.
Managing airborne virus issues.
Brainbox AI is proud to be at the forefront of a new era in building automation and a leader in the green building revolution. Located in Montreal, Canada, a global AI hub, their team is composed of experts in the fields of AI, data science, real estate, HVAC and energy efficiency. They are driven by the fact that 20% of global greenhouse gas emissions originate from buildings and that HVAC systems are responsible for over 50% of those emissions.
Everything you want to Know about Electric Vehicles 101
Join our guest speaker, Kenneth Bokor, in this webinar which will be of special interest to people who are curious about electric vehicles and want to know;
what the advantages are to driving an electric vehicle,
what the options are to go electric in their next vehicle purchase,
where information for a prospective buyer can be found.
You can expect to learn what Electric Vehicles are all about and why they are becoming "mainstream" with wide adoption worldwide.
In addition to this part-time effort with the "The EV Revolution Show", Kenneth is also a member of the Electric Vehicle Society and the Caledon Chapter Lead.  He participates in many other volunteer community outreach programs and initiatives, including talks about how EVs can fit in people's lives and working with his local municipality on facets of their Climate Change Action Plan.
Kenneth Bokor
Creator, Producer and Host of a YouTube Channel called "The EV Revolution Show"
Kenneth Bokor's "The EV Revolution Show" objective is to provide education and awareness of the electric vehicle marketplace to consumers. His shows provide a mix of news-style reporting, electric vehicle reviews as well as coverage of related events and has achieved over 13,000 subscribers with more than 1.1 Million views. A resident of Caledon, Kenneth works full-time in the IT Solutions industry and has a wife and daughter, who are also passionate about improving our environment.
How Energy Storage can Help Municipalities achieve their GHG Reduction Goals
Karry Lakatos-Hayward
Karry is an influential energy and utilities senior leader, with 25+ experience in Ontario's energy and utility sectors with a proven track record of leading customer experience transformations, driving double digit increases in customer satisfaction while reducing costs. Karry is passionate about creating sustainable energy organizations of the future that will result in superior financial performance and customer experience.