This spring is shaping up to be different than most. Like many charities, Living Green Barrie is adapting to new realities brought on by the COVID-19 pandemic. One project that we have modified is our rain barrel sale!
We are thrilled to be able to offer an online rain barrel sale in partnership with rainbarrel.ca. The purchase of a re-purposed food-grade barrel will allow you to start harvesting rain water from your roof, save money on your water bills, water your gardens, reduce storm water runoff, and prevent flooding, which helps to protect our beautiful Lake Simcoe.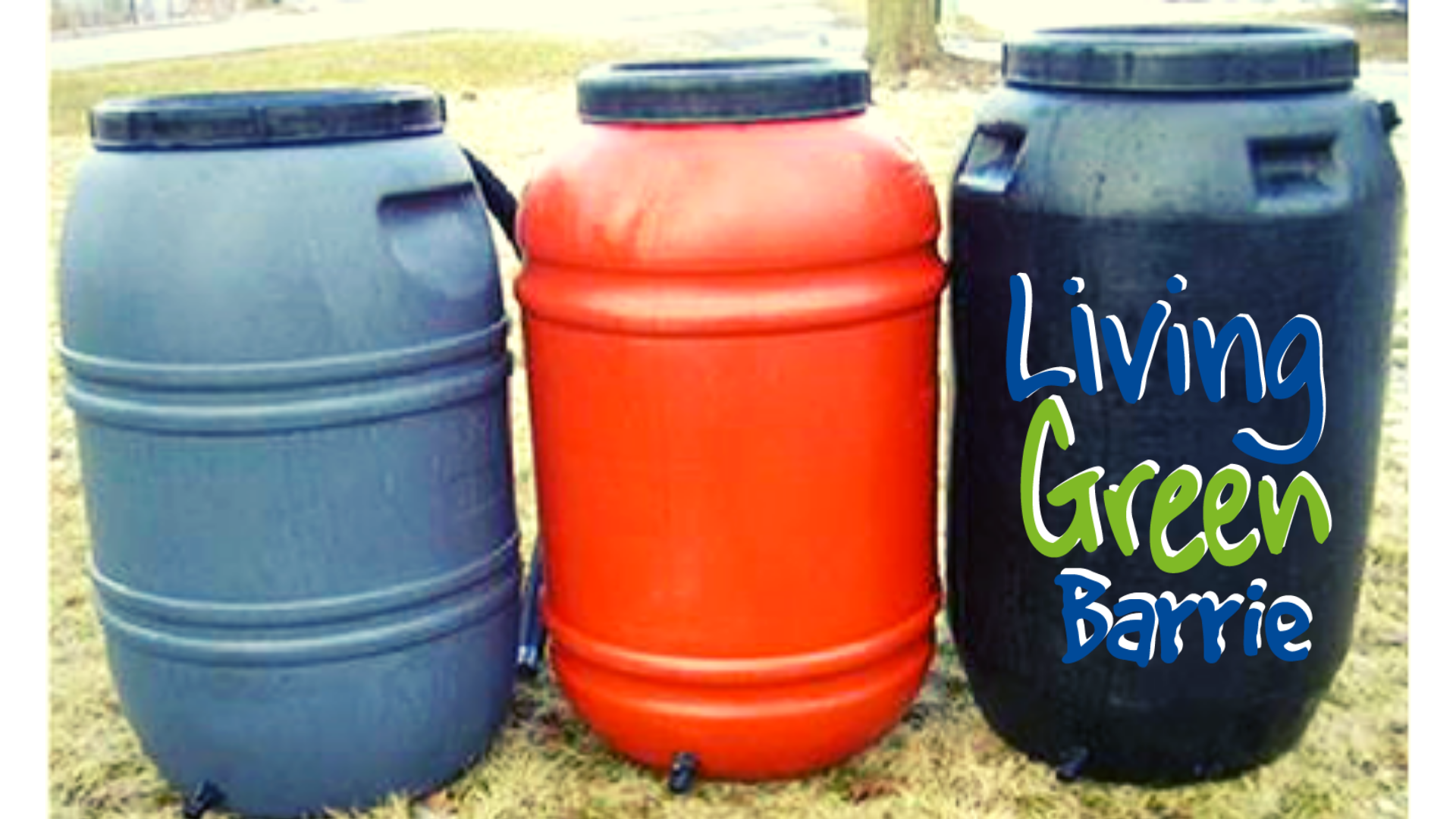 Click here to purchase your rain barrel
$10 from each purchase goes towards supporting Living Green Barrie programs, including the 10,000 Trees for Barrie Campaign!
Sales are being offered in Barrie, Orillia, Oro, Springwater, Innisfil, and Alliston.
PLEASE SHARE!
The cost is $55 + a $10 delivery fee (tax included)
Included:
-Spigot
-Mosquito & Leaf Filter
-Overflow Adapter
-Overflow Hose
For the safety of everyone, we are offering online pre-purchases ONLY and contactless delivery to your driveway starting May 17th.
The rain barrels are sturdy, repurposed food-grade barrels, meaning no new plastic was created to make the barrels!
THANK YOU for supporting Living Green Barrie! We hope you continue to stay well, stay connected, and stay home, while enjoying more time in your garden.