Following upon a popular and well-attended series of urban walks in September, Sustainable Orillia has organized a second round of urban walks for Saturday, October 29th.
In September, local urban planner,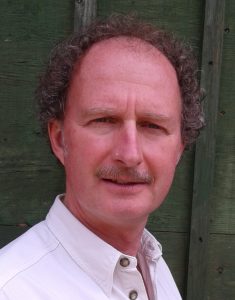 David Stinson led over fifty participants on several lively walks – highlighting the good and the not-so-good examples of urban planning decision-making along our waterfront and the adjacent downtown areas.
This time, David will lead participants along Peter Street and into the North Ward for a first-hand look at planning decisions from Orillia's earliest days until the present. It promises to be equally lively and informative.
There will be two walks on Saturday, October 29th—both following the same route—the first at 10:00 a.m. and the second at 2:00 p.m. The walks are approximately one hour in length and will get underway and conclude at Memorial Hall in St. Paul's Centre (corner of Coldwater Road and Peter Street, Orillia).
On the walk, participants will gain awareness of the benefits of improving urban walkability and reducing car dependency. They will also explore the benefits of mixed development in providing an interesting, people-friendly environment that can mitigate the shortage of attainable housing and combat urban sprawl.
Urban Planning affects every aspect of daily life, from where we live, where we shop, where we play, how we navigate our neighbourhood, and how we access our community services. It has a direct bearing on our quality of life, for better or for worse.
Everyone is invited. However, each walk is limited to twenty participants, so be sure to sign up soon. There is no cost to participate; donations to Sustainability Orillia are welcome but not necessary. To reserve your spot, register here.
Pull on your woollies, grab a friend, and join us for another stimulating walk through one of Orillia's most intriguing neighbourhoods. See you there.
___________________