Urban Planning affects every aspect of our daily lives, from where we live, where we shop, where we play, how we navigate our neighbourhood, how we access our communities. It also has a direct bearing on the quality of life, for the better or worse, in our city.
All cities, including Orillia are a collection of neighbourhoods which work to make a city more functional, when they are designed to do so.
David Stinson is a professional planner from Orillia who has walked the length and breadth of Orillia many times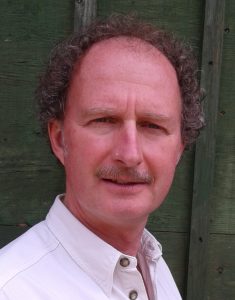 with a keen eye observing the good, and the mediocre examples of past and present developments.
David will lead a number of walks on behalf of Sustainable Orillia during September, which has been proclaimed Sustainable Orillia Month, to illuminate such examples, the first series will be held on September 24th. These hour-longs walks will cover the Downtown area, with particular emphasis on the new waterfront project.
Times for the walks on September 24th are 10-11 a.m.; 12-1 p.m.; and 2-3 p.m. All participants are invited to meet up with David at Orillia's Waterfront Centre (50 Centennial Drive).  As the number of participants for each walk is limited, it is strongly suggested that you preregister for this free event. This can be done at https://www.eventbrite.ca/e/415675876737.
All Orillians who are interested in what changes might be made in the City Official Plan to improve the sustainability and quality of life in our city should find much to think about in this series.